Maintenance Management Software Made Simple
Making it easy to report, plan, allocate and capture maintenance outcomes is simple using Mango's QHSE Compliance software on the web and mobile app.

Reclaim your precious time
Saving Time with Maintenance Management
Here are just a few examples of how Mango makes your Maintenance Management process easier to use, saving you time and frustration.
Maintenance Register
Automatically create your maintenance register,  automatically updating every time someone logs a new one or updates the system when action is taken highlighting when a piece of equipment is locked out.

Build a History
Build a full picture of your equipment performance by including full unplanned maintenance costs into the equipment history to link with planned maintenance, accident / incident, non conformance and other system data automatically.
Easy Reporting
The simple report builder allow you to create any report you need, reporting on every field in the system and best of all, any report created is all ways up to date with the latest information.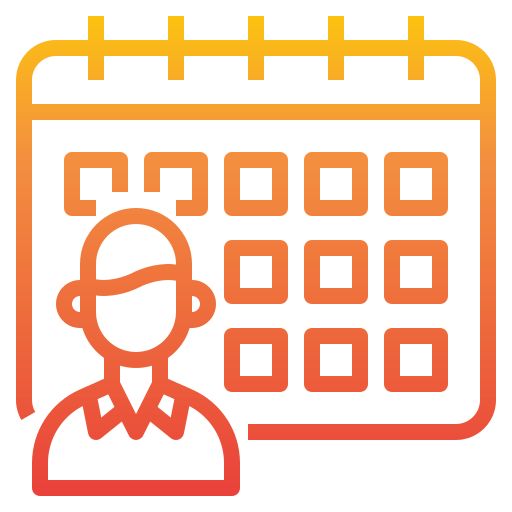 Maintenance Planning & Scheduling
Create a mainteanance plan snd schedules by allocating all work to a date / time and allocating the required resources, PPE and risks that employees need to be aware of to get the work done safely and on time.
Unscheduled Maintenance
Capture all the unscheduled maintenance issues involving equipment in one central place giving you the data you need to drive improvements and equipment reliability.

Downtime Reporting
Capture all equipment downtime allowing you to accurately report lost time linked to maintenance, allowing you to build a business case for future investment.
Do more in less time with Maintenance Management
Say good bye to all the spreadhseets and seperate systems. With Mango's Maintenance module you can do a whole lot more than just keep a record of maintenance.
Track all of your maintenance requests in one central database making it simple to understand the status of each piece of plant and equipment in your organisation
With the user-configurable workflow system you can report, allocate and complete all maintenance in a way that works for you
Set up any type of maintenance action required to allow you to easily report on yoru maintenance activities.
Easily see due or overdue maintenance to ensure things don't get help up or forgotten.
Assign maintenance staff or external contractors (or both) to any maintenance work and Mango will notify them automatically.
Automatically send reminder emails to the person responsible for ensuring the maintenance happens when its due
Automatically send escalation alerts if the maintenance is not completed within the administrator-defined timeframe
Allow anyone to report maintenance requirements online from anywhere, dramatically speeding up the process
Indicate if the equipment is locked out as a result of the issue
Attach photos or any files connected with the maintenance to add more information to help build a complete understanding.
Create the reports you need with the inbuilt extensive report writer or chart creator to let you report on anything in the system.
Automatically include any H&S Risks linked to the equipment into the maintenance request and add additional risks as required along with any required PPE for the work to be carried out.
Capture your maintenance costs and labour in one place
Identify trends for equipment maintenance by automatically linking them to equipment profiles allowing you to take action to recduce the breakdown occurrence.
Maintenance Management on the Free Mobile App
Every one of your employees gets full access to our fully integrated mobile app meaning you can capture and action your maintenance requests where ever you are.
Maintenance Data & Run Hours Recording
Record run hours and maitnenance on the go. No more filling in paper forms to take back to the desk, do it live on the app.
Add Images
Capturing images directly from the App or from your phone gallery to add more details to your report.
Add Notes
Easily add notes to maintenance events via the app to provide more details or clarifications as part of the maintenance.
Easily Meet all your ISO Standards requirements
Use the Maintenance module in Mango to help you meet the following ISO Management System and compliance system requirements.
See Mango In Action
With the Mango Maintenance module creating an ISO Management System that people will actively use, supports all of your ISO system  and contributes to the business is easier than you think.
Reclaim your precious time
What People Are Saying About Mango
Don't just take our word about how great Mango is, here is the feedback from some of our users.
Kosie H.
Operations Director (legal services)
Steve C
Production and Logistics Planner and Health and Safety Manager
If you want to check out more independent feedback on how great Mango is head to
Capterra.com
to hear what others think or you can check out a range of case studies
here
direct from the end users.
See Mango In Action
Make a booking now to see how simple it is to integrate your systems, reduce paperwork, save time and be compliant.