ISO 14001
Environmental Management Systems
It's the world's Environmental Management System, isn't it time to make it yours?
Manage your environmental responsibilities in a planned and systematic way that supports true environmental sustainability.
Need some help with
ISO14001?
We can help smooth your ISO14001 certification journey, providing the support & training you need.
If you aren't quite ready to talk, just help yourself to some of our tools.
Check out our
ISO Systems Blog
Keen to lean something about ISO Systems, no problem, check out our blog.
Read the ISO Systems Blog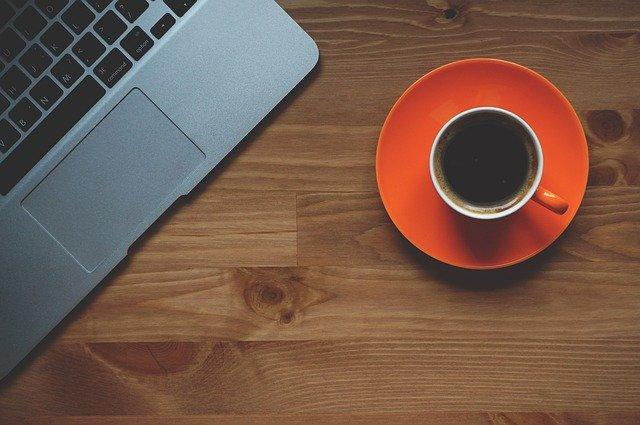 Check out our
FREE RESOURCES
You can relax, we have done the hard work for you, feel free to make use of our resources for ISO14001.
Download ISO14001 Resources
ISO14001 Environmental Management Systems
What's it all about?
The International Standards Organisation's ISO14001:2015 standard is the International Standard for creating and maintaining your organsiaitons Environmental Management System, also known as your EMS. It is a standard that can add huge benefits to organisations of any type or size and can help you drive real business improvement and change throughout your organisation with respect to your environmental impact. It can help you meet the increasing demand from customers and legislative bodies on taking an environmentally sustainable approach to business, and it can help you save money!
An ISO14001 Environmental Management System certification does not impose targets or objectives on an organisation, these are set by the organisation itself around the framework that the standard provides. Measurement of environmental impacts is, of course, critical to running the system but these shouldn't be onerous and like everything else, when you start to measure them you start to manage and drive a level of continuous improvement (a requirement of the standard) to reduce the environmental impacts of your organisation, which is great, for everyone.
It does more than you think:
It provides an Organisational Benefit
An ISO14001 Environmental Management System ensures that you have the systems in place that you need to effectively run the organisation in an environmentally sustainable way  and that everyone knows about them, that way you have one way of doing things which ultimate cuts wasted costs and environmental impacts.
An ISO14001 Environmental Management System is not locked in stone, in fact you need to keep evolving your system to meet the changing needs to your business, your clients, the industry and of course legislation. That means your team need to be involved in crafting your systems which drives up employee engagement.
It provides a Strategic Benefit
It provides a Compliance Benefit
It provides an understanding of Business Risks
Sometimes you will need us to be consultants, offer advice and help figure out the right steps to take and other times it is better for us to coach you into new habits, let you try things and figure out if it fits with your organisation's culture or not.

Our approach is to provide you with an expert consultant who can work along side you both on site and remotely to help you step through the process of creating an ISO14001 Environmental Management System(EMS) that fits your organisation's needs.

We start with a comprehensive Gap Analysis of your organisation to let us identify what you already have in place and what things need to be focused on, this generates a full clause by clause GAP Analysis Report highlighting where we need to focus attention to achieve the standard.

We will then work with you to develop an implementation plan around the 5 phases process that will work to meet the timeframes you need to achieve and ensure that your organisation keeps working at the same time. The plan covers every clause in the standard that is applicable to your organisation and provides a summary of the actions required to meet the requirements of the standard in away that works for you as an organisation.

Our focus is about making the implementation as simple as it can be and a key part of that is to help you make the right decisions that help your organisation and meet the standard, our focus is firmly on delivering the right balance for you.
The 5 Phases of Your ISO14001 Journey
Plan
Planning exactly what needs to be done to create your ISO 14001 EMS is our first step. This starts with a Gap Analysis of your organisation as it works today vs the requirements of the standard. This generates the work content we need to tackle together and a realistic timeframe for implementation.
Do
Working together, we will support you in generating the required processes, procedures, and records to meet the requirements of both the business and the standard. Linked with this we will also work with you to roll out the training required to help run the systems.
Check
We will help run several internal audits, management meetings and process reviews with your team to help ensure that things are happening, and actions are being followed through.
We will then support you through your 1st External ISO Audit, the Stage 1 Audit by your accreditation body which verifies you have all your systems in place.
Adjust
Based on the outputs from our internal audits and the external Stage 1 ISO Audit we may well have a few things to tweak in advance of the full Stage 2 Certification Audit.
This is our chance to carry out any updates, fix the remaining issues and update the training of your teams before the big day(s)
Certification
We will support you during the certification audits to ensure that everything is covered off and that we can help with any answers that are missing. Our aim is to make it a stress-free non-event for you and your team!
Of course, that is not the end of the journey, there's always more to do to keep improving and we'd love to be part of that ongoing journey.
MANGO QHSE
Clousd Based Compliance Software made Simple
Mango QHSE is a fully integrated SAAS cloud-based compliance system which dramatically simplifies and accelerates the creation and use of your ISO14001 Environmental Management System.
With dedicated modules for Document Control, Customer & supplier Management, Improvement & Non-conformances, and Plant & Equipment Maintenance this is a single solution to your entire ISO14001 requirements.
If you are ready or even just thinking about starting your ISO14001 journey, we would love to have a chat.
Just fill in the form below and we'll be in touch to sort out a time that works for you.