ISO 13485
Medical Devices Quality Management
It's the world's dedicated Medical Device Quality Management System, isn't it time to make it yours?
Continuously improve the quality of your organisation, your processes, your products and services
to ensure you consistently meet your customers' and the medical industry's expectations.
Need some help with
ISO13485?
We can help smooth your ISO13485 certification journey, providing the support & training you need.
If you aren't quite ready to talk, just help yourself to some of our tools.
Check out our
ISO Systems Blogs
Keen to lean something about ISO Management Systems, no problem, check out our ISO blogs.
Read the ISO Blogs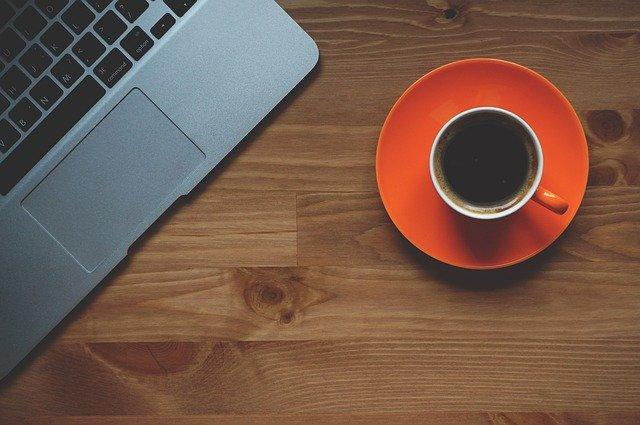 Check out our
FREE RESOURCES
You can relax, we have done the hard work for you, feel free to make use of our resources for ISO13485.
Download ISO13485 Resources
ISO13485 Quality Management Systems for Medical Devices
What's it all about?
The International Standards Organisation's ISO13485 standard is the International Standard for creating and maintaining your organsiaitons Quality Management System for medical Devices, it's built on top of the widely used ISO9001 standard which means you can integrate them together and save a lot of rework and duplication! It is a standard that can add huge benefits to Medical Device organisations of size and can help you drive real business improvement and change throughout your organisation and your products. Think about it as a tool to improve the Quality of the Management of your organisation.
ISO13485 helps you to make sure that risk of your product, processes and service are well understood and managed. I help you manage things to provide a consistent methodology to deliver the design, development, production, installation, and delivery of your medical devices to guarantee that are safe for their intended purpose.
When people think about implementing ISO13485 into their organisation they think about lots of paperwork, while it's true this standard has far more mandatory document requirements than an ISO9001 system they are largely about helping you meet regulatory requirements of people like the FDA in the US or the European Medical Devices Directives. This new version of the standard lets you use your compliance to the ISO standard as evidence you meet those regulatory requirements.
However, do not think it stifles creativity and individualism, in fact it does the exact opposite if you do it right. A good Quality Management System should be about adding value to your company and your clients, it should support you in improving quality, meeting client and market requirements, help you make good decisions based on facts & data.
It should not suck the life out of your business or be a road block to change or getting things done meaning that you have more time to focus on what is vital, growing your business and setting it up to support local & export markets and their quality management or compliance requirements. 
It does more than you think:
It provides an Organisational Benefit
An ISO13485 Quality Management System for Medical Devices ensures that you have the systems in place that you need to effectively run the organisation and that everyone knows about them, that way you have one way of doing things which ultimate cuts wasted costs, rework and risk.
An ISO13485 Quality Management System for Medical Devices is not locked in stone, in fact you need to keep evolving your system to meet the changing needs to your business, products and the industry. That means your team need to be involved in crafting your systems which drives up employee engagement.
An ISO13485 Quality Management System for Medical Devices provides detailed requirements for mandatory documents and records that your organisation needs to have both at system level and product level meaning you don't have to guess what is required, everyone is on the same page.
While the ISO13485 Quality Management System for Medical Devices doesn't follow the new ISO Annex SL structure it is simple to map it to the ISO9001 structure and requirements or any of the other Annex SL standards such as ISO14001, ISO27001 or ISO45001 allowing you integrate these into one single manual.
It provides a Strategic Benefit
It provides a Compliance Benefit
It provides an understanding of Business Risks
It provides an understanding of Product and Service Risks
It provides an Alignment to International Requirements
Sometimes you will need us to be consultants, offer advice and help figure out the right steps to take and other times it is better for us to coach you into new habits, let you try things and figure out if it fits with your organisation's culture or not.

Our approach is to provide you with an expert consultant who can work alongside you both on site and remotely to help you step through the process of creating an ISO13485 Quality Management System for Medical Devices that fits your organisation's needs.

We start with a comprehensive Gap Analysis of your organisation to let us identify what you already have in place and what things need to be focused on, this generates a full clause by clause GAP Analysis Report highlighting where we need to focus attention to achieve the standard.

We will then work with you to develop an implementation plan around the 5 phases process that will work to meet the timeframes you need to achieve and ensure that your organisation keeps working at the same time. The plan covers every clause in the standard that is applicable to your organisation and provides a summary of the actions required to meet the requirements of the standard in a way that works for you as an organisation.

Our focus is about making the implementation as simple as it can be and a key part of that is to help you make the right decisions that help your organisation and meet the standard, our focus is firmly on delivering the right balance for you.
The 5 Phases of Your ISO13485 Journey
Plan
Planning exactly what needs to be done to create your ISO 13485 QMS for Medical Devices is our first step. This starts with a Gap Analysis of your organisation as it works today vs the requirements of the standard. This generates the work content we need to tackle together and a realistic timeframe for implementation.
Do
Working together, we will support you in generating the required processes, procedures, risk assessments and records to meet the requirements of both the business and the standard. Linked with this we will also work with you to roll out the training required to help run the systems.
Check
We will help run several internal audits, management meetings and process reviews with your team to help ensure that things are happening, and actions are being followed through.
We will then support you through your 1st External ISO Audit, the Stage 1 Audit by your accreditation body which verifies you have all your systems in place.
Adjust
Based on the outputs from our internal audits and the external Stage 1 ISO Audit we may well have a few things to tweak in advance of the full Stage 2 Certification Audit.
This is our chance to carry out any updates, fix the remaining issues and update the training of your teams before the big day(s)
Certification
We will support you during the certification audits to ensure that everything is covered off and that we can help with any answers that are missing. Our aim is to make it a stress-free non-event for you and your team!
Of course, that is not the end of the journey, there's always more to do to keep improving and we'd love to be part of that ongoing journey.
MANGO QHSE
Clousd Based Compliance Software made Simple
Mango QHSE is a fully integrated SAAS cloud-based compliance system which dramatically simplifies and accelerates the creation and use of your ISO13485 Quality Management System for Medical Devices.
With dedicated modules for Document and File Control, Customer & Supplier Management, Improvement & Non-conformances management, Audits, Risk Management and Plant & Equipment Maintenance this is a single solution to your entire ISO13485 requirements.
If you are ready or even just thinking about starting your ISO13485 journey, we would love to have a chat.
Just fill in the form below and we'll be in touch to sort out a time that works for you.